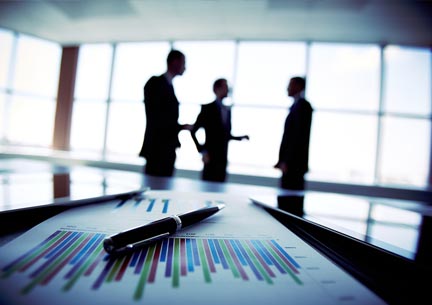 As a trusted name in the commercial mortgage industry, CM Lenders offers professional assistance for assessment of loan portfolios and valuation of real estate properties. At CM Lenders, we are highly experienced business owners ourselves, and our clients trust our expertise and knowledge to ensure their individual commercial loan needs are fulfilled to their absolute satisfaction.
Our Team
Alan Goodman
With his results-oriented strategy, Alan has proven successes in both residential and commercial financing. Recognizing problem solving for growth as the key to commercial success, Alan utilizes strategic thinking to single out and prevent issues impacting growth. His ability, combined with his experience in analyzing and evaluating loan packages, has allowed him to develop a proven track record of increased sales and profitability in small businesses.
Alan began buying and selling real estate in 1985. Before founding CM Lenders, Alan was president of The Goodman Group, LLC and at AFC Mortgage, Inc. In his career, Alan has represented buyers and sellers of REO properties, leased for both landlord and tenants, and bought and sold raw land, retail, commercial, and multi-family properties. The combination of his professional experiences has made him an expert in all phases of residential and commercial lending, from conventional to SBA, bridge, and hard money loans, and financing and refinancing options.
Fred Nort
Fred is a small business entrepreneur. He has been both an investor in start-up businesses as well as having started, operated and sold several companies. His experiences have given CM Lenders real world insight into the problems that small business owners face when looking for money to start and grow.
Often, CM Lenders encounters business owners that need creative, alternative solutions to finance operations. Receivable financing or factoring might be a solution that works in some situations as an alternative. Fred has seen hundreds of companies successfully use this finance tool to grow their business. Other examples of alternative investment strategies used by CM Lenders that Fred has experience with include: Angel investments, venture capital and private equity.
Fred's goal is to make CM Lenders the place that small business owners can find an answer to their working capital problems and become wildly successful as a result.